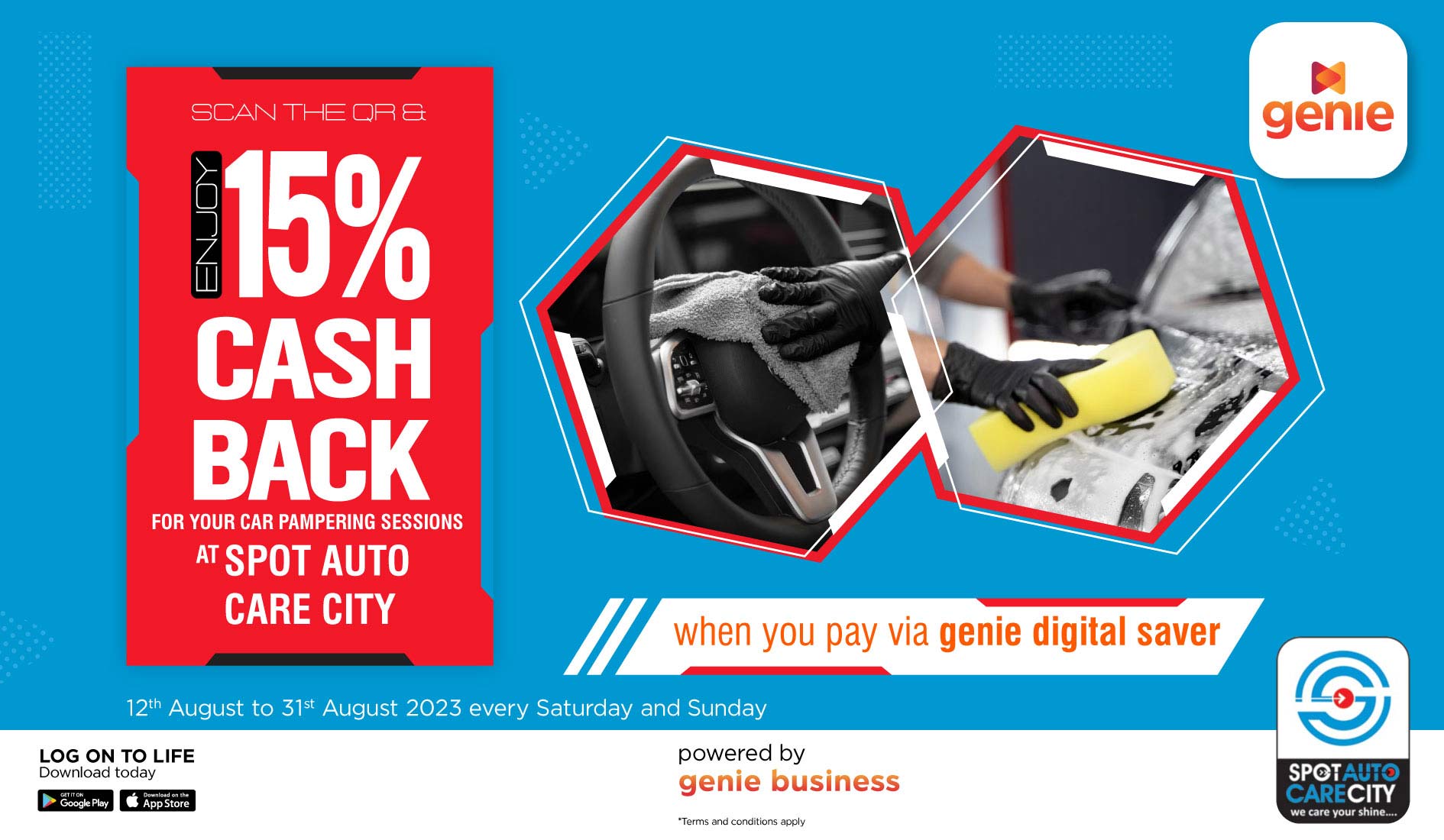 When you pay via genie digital saver, enjoy 15% cash back for your pampering sessions at Spot Auto Care City.
Terms and Conditions
Cashback offer will be valid for transactions scanned on the QR code selecting the Genie digital saver account as the payment option(dialog finance account) as the payment option.
Maximum 2 transactions per weekend.
Cashback will be instantly remitted to the genie digital saver account ( dialog finance account).
Maximum cashback value of LKR.1000/-.
Minimum purchase value of LKR.1000/-.
In the event of a dispute note that the decision of the genie management will be final and non-negotiable.
Offer valid at all spot auto care branches.