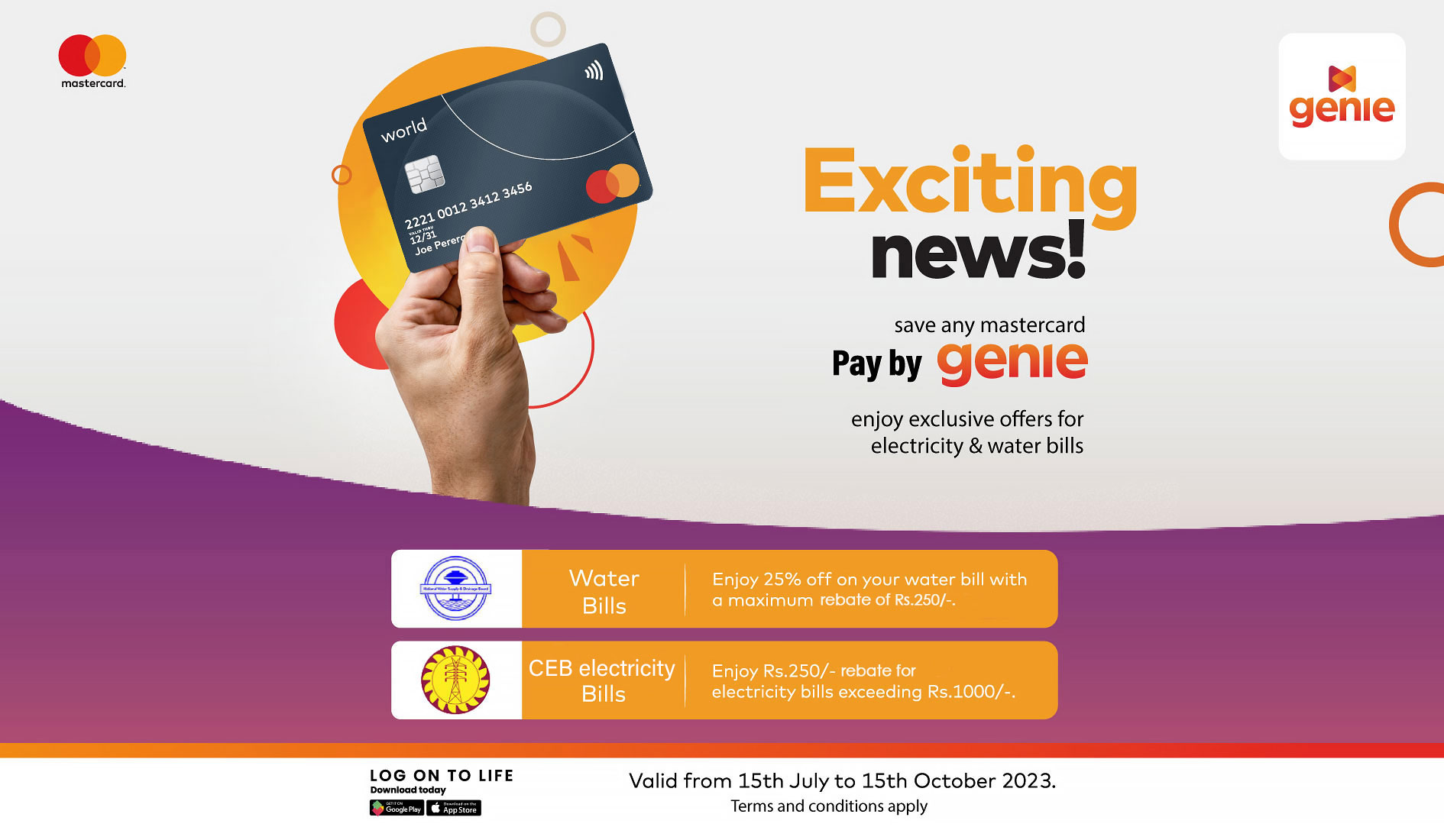 Get ready to unlock exciting rewards with your Mastercard!
Pay your Electricity and water bills through genie and enjoy rebate of Rs.250 on your bill!
For electricity bills payment should exceed Rs.1000/-
Terms & Conditions
Enjoy rebates on utility payments made digitally through inapp only genie biller payments.
Not applicable for payments made on mobile banking apps, supermarkets, or other merchant locations accepting utility bill payments.
This is a rebate program, and the rebate amount will be reflected on the following month's utility bill.
Customers are eligible for rebates on their first utility bill payment within the billing cycle.
The rebate will appear as "Mastercard Discount Value" on the subsequent month's bill, with the rebate amount.
Each customer can claim this rebate once per month for each utility bill account for the 1st transaction done for the each utility account
LECO bill payments are not eligible for the rebate.